Vacuum Pump Servicing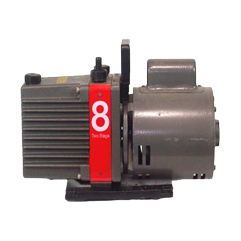 Speck & Burke offers a full maintenance and repair service on most models of Edwards vacuum pumps. We have a fully equipped workshop and manufacturer trained engineers who can repair, service or carry out a complete overhaul of your vacuum pump. We then carry out a performance test to ensure your pump is working to the manufacturer's specifications. In situations where turn around time is vital, we are able to offer a service exchange facility on some models.
In addition to our competitive pricing and quick response times, we offer service contracts that are flexible and can be tailored to meet your particular needs. Cover ranges from preventive maintenance to fully comprehensive cover depending on your requirements.
We would be pleased to carry out an inspection of your vacuum pumps and provide a detailed quotation. To discuss your requirements and to arrange your free quotation please call 0800 731 5441, or use the form below.
Vacuum Pump Servicing Enquiry